Winter & Holiday Services
Seasonal Property Management in Westchester County, NY, Putnam County, NY & Fairfield County, CT
'Tis the Season for Winter Property Management Services
While the end of the year may be a time for cozy nights and celebrations with loved ones, it's also a time when property owners must attend to their many seasonal responsibilities. At Westchester Home Management, we are proud to provide winter and holiday property management and luxury concierge services to homeowners in Westchester County, New York, Putnam County, New York, and Fairfield County, Connecticut. Whether you're in search of property management for your full-time residence, weekend or vacation home, or luxury estate, Westchester Home Management can help transform your property into a winter wonderland.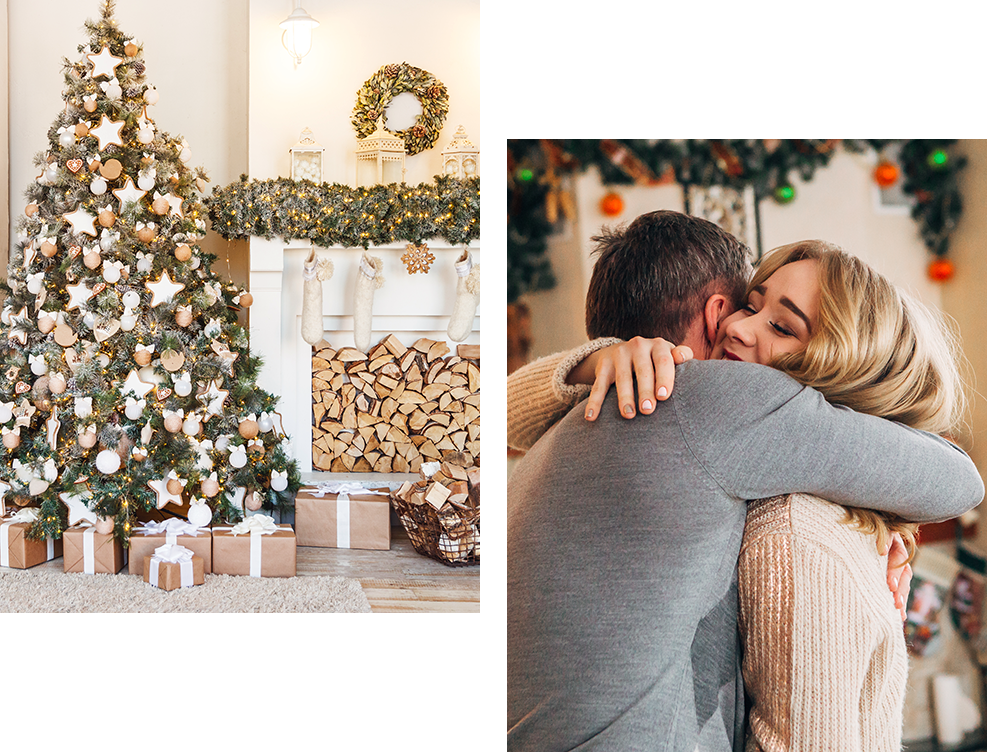 Our Winter & Holiday Services
Snow removal and snowplow contracting
Firewood delivery
Irrigation system maintenance
Pool Closing
HVAC services
Gutter cleaning
Christmas tree and lights set-up
Holiday errands
And more!
Why Choose Westchester Home Management?

24/7 Service

Decades of Experience

No Request Is Too Large or Small

Customized Luxury Services
Snow Removal & Snowplow Contracting
With temperatures regularly dipping below freezing, winter in the Hudson Valley and Fairfield County is a time for making snow angels, having snowball fights, and building snowmen. While snowfall may provide you and your family with hours of fun, it also necessitates hours of snow removal — something that many homeowners dread. Whether you're the owner of a luxury estate, weekend home, or full-time residence, Westchester Home Management is happy to provide you with the snow removal services you need to keep your home safe, from one-time shoveling to snowplow contracting.
Snow removal is an essential part of winter property maintenance because it helps prevent injuries from slipping on the sidewalk or skidding on the driveway. It is also an act of goodwill among neighbors, not to mention that it can help prevent pricey lawsuits should someone injure themselves on your property. When you hire Westchester Home Management as your property management provider, you can rest assured that your sidewalks and driveway will remain snow-free all season long.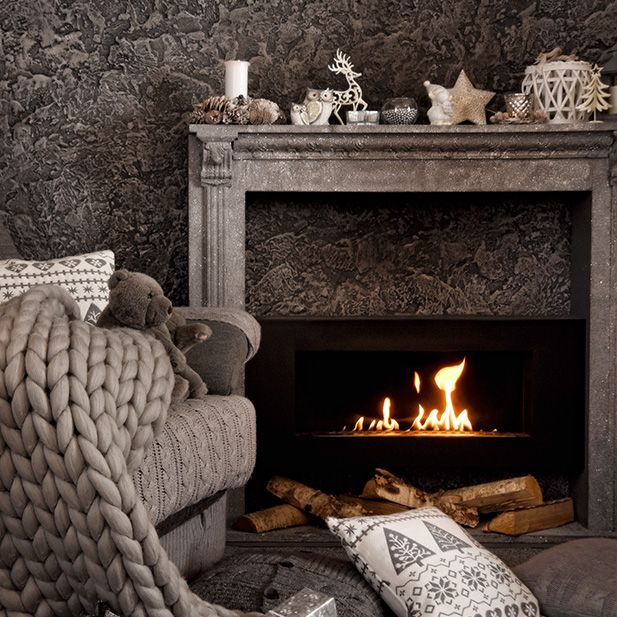 Firewood Delivery
There's nothing like cozying up with loved ones before a roaring fire after an afternoon spent enjoying the snow. Unfortunately, making sure that your house or estate has enough firewood can be a time-consuming task for homeowners who are already busy with other work and domestic responsibilities. Westchester Home Management can help keep your fireplace blazing all winter long thanks to our firewood delivery services. We will provide you with firewood that is already seasoned, split, and cut, so it is ready to burn upon arrival. Home is where the hearth is!
Irrigation System Maintenance
Without proper preparation, your sprinkler system can be damaged by freezing temperatures, potentially causing you thousands of dollars in repairs. Properly winterizing your irrigation system and protecting your assets requires the aid of a certified irrigation specialist or landscaping service. This is because irrigation systems must be "blown out" using compressed air — a dangerous procedure that can not only injure homeowners but also further damage their irrigation system. Furthermore, the volume compression required for this process often exceeds the amount by consumer-owned air compressors. At Westchester Home Management, we make sure that no detail gets overlooked when it comes to your winter landscape maintenance, including winterizing your irrigation system. We believe that an ounce of prevention is worth a pound of cure.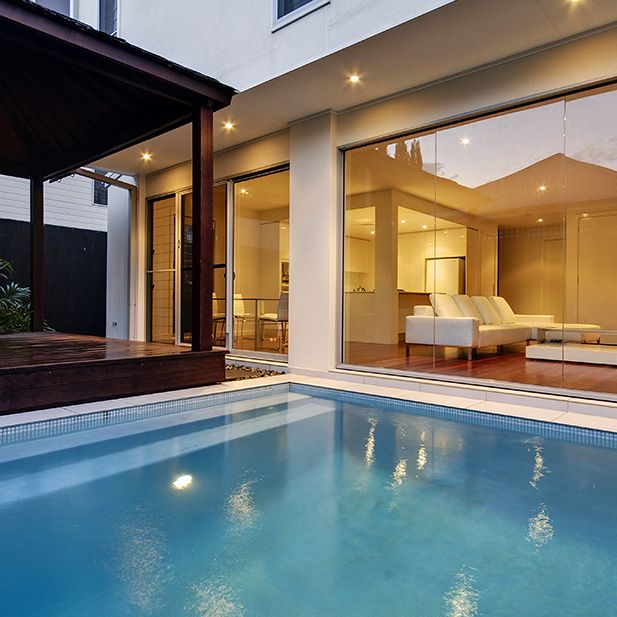 Pool Closing
While swimming pools may bring countless hours of joy to homeowners during the summer months, we can't think of a single person who enjoys closing their pool for the winter. Winterizing a swimming pool is a complex process that involves properly cleaning your filter, draining the equipment, winterizing the plumbing, adding the necessary chemicals, using the right pool cover, and much more. At Westchester Home Management, we partner with the best pool maintenance companies in all of New York and Connecticut, so that you can rest assured that you don't find any unwelcome surprises when you open your pool back up in the spring.
HVAC Services
Your HVAC system is another asset that needs to be properly prepared for the winter months. Winter HVAC maintenance involves a variety of often overlooked steps, including properly cleaning or replacing air filters, cleaning air vents, adding any necessary insulation, covering outdoor units, and much more. During a seasonal HVAC inspection and maintenance appointment, an HVAC technician will come to your property to check for any signs of wear and tear in your system, and service it appropriately. Too busy to schedule and supervise an inspection? No worries! The professional property managers at Westchester Home Management will meet, supervise, and pay all home contractors for you, including HVAC technicians.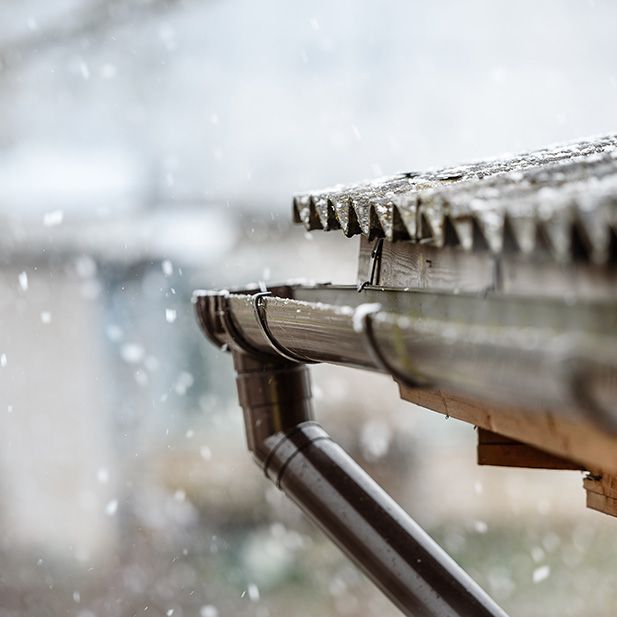 Gutter Cleaning
Although many people think of gutter cleaning as an activity reserved for summer, failing to properly clean your gutters before winter can lead to some chilling surprises, such as sagging gutters, ice dams, mildew buildup, and pest infestations. If, like many of our clients, you are the owner of a large property, then you know how time-consuming it can be to clean all of your gutters on your own, especially if you've already done so for the fall. As part of our seasonal property management services, Westchester Home Management is happy to schedule and supervise winter gutter cleaning services to keep your residence safe and beautiful all year long.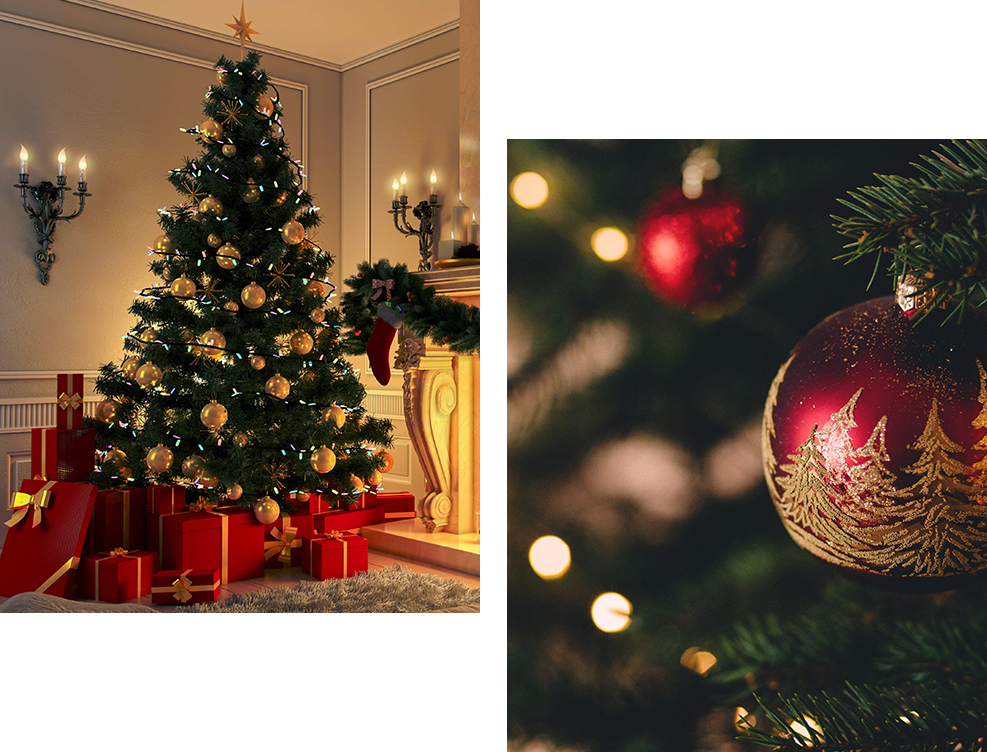 Christmas Tree & Lights Set-Up
No Christmas is complete without a dazzling display of lights and a towering tree, but unfortunately many homeowners find that setting up their Christmas decorations is something they simply don't have time for. That's where our merrymakers come in! We will deliver however many Christmas trees you want to your home or estate and set them up for you beautifully and safely. We know that picking and dressing Christmas trees is an essential part of the holiday season for many families, so you can be as involved or hands-off as you want in this process.
We can also deck your luxury residence or estate in a stunning custom display of Christmas lights so that you can enjoy the beauty of the season hassle-free. Thanks to our more than 20 years of experience in the property management industry, we know the best Christmas light installation services in the Westchester, Putnam, and Fairfield areas, so we can ensure that your property will look exactly as you want it to. We are happy to provide both exterior and interior Christmas light services, as well as decoration maintenance and repair services throughout the season, should they be necessary.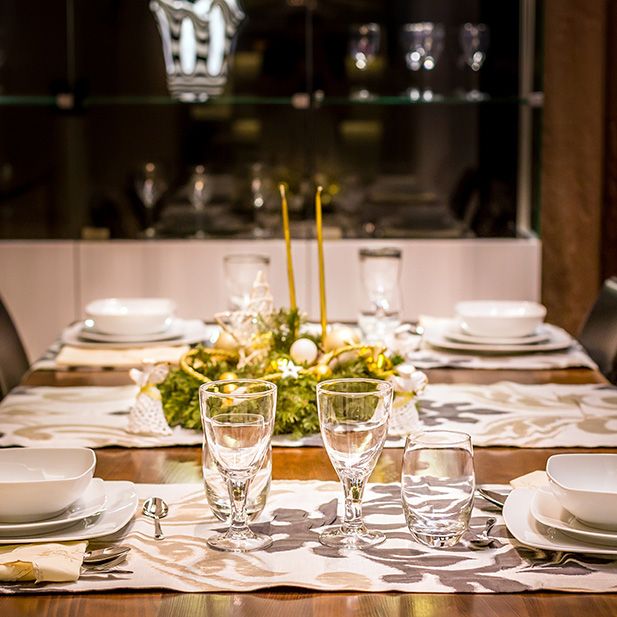 Holiday Errands
Make your holiday season unforgettable with our 24/7 errands service. No request is too big or too small!
Shopping for presents and decorations
Setting up holiday events (catering, florists, entertainment, etc.)...
...and breaking them down afterward!
Mailing packages
Picking up visitors from the airport
And more!
Take the Worry Out of Winter
To learn more about our property management and concierge services in Westchester County, New York, Putnam County, New York, and Fairfield County, Connecticut, get in touch with the Westchester Home Management team today. We look forward to making your home or estate beautiful, safe, and welcoming this holiday season and beyond.